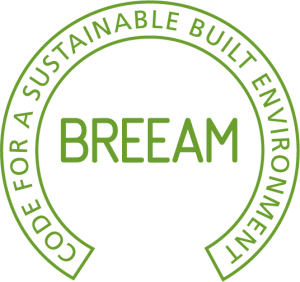 We are proud to present the BREEAM® certificate for our Resort. EVERIS INGENIERIA will collaborate with us to obtain it. Breeam® is the world's first sustainable construction certificate. Breeam® recognises the quality of the property around the world and reflects its value in terms of environmentally friendly construction.
The certificate assesses impacts in 10 categories (management, health and social welfare, energy, transport, water, materials, waste, ecological land use, pollution, innovation), giving a standard qualification recognition worldwide.
This initiative is according to the values of Andorran promoter ARANDEL, ANDORRA SOTHEBY'S INTERNATIONAL REALTY and RAFAEL DE LA-HOZ ARCHITECTS as companies who strongly believe in corporate social responsibility. It is very important for us to implement these values in the Principality of Andorra and in particular for our Ordino's resort.
Breeam® encourages a more sustainable construction that has a socio-economic impact for all agents related to the life of the building. Clear examples of the implementation of the Breeam® certificate for a building can save electricity consumption (-50 / -70%), water consumption (-40%), up to the cost of operation and maintenance (-7 / -8%); as a results, an increase in the property value of 7.5%.
This is the first constructive initiative of Andorra exposed to the result of the Breeam® Certificate. We are sure we will be at the top of the rankings. Ordino Residential Mountain Resort is committed to achieving the highest quality.
Greetings and we will keep you informed at all times.
The project Management Team Welcomes.
Ordino Residential Mountain Resort